NYC bike path killer Sayfullo Saipov convicted of murder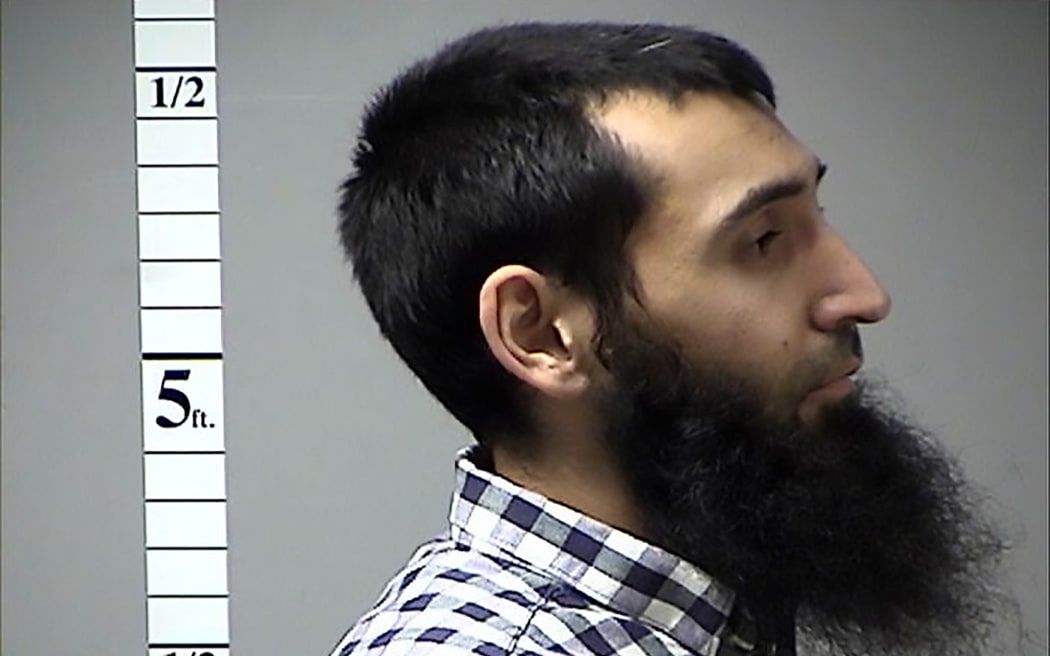 Sayfullo Habibullahevic Saipov has been convicted of a raft of murder and terrorism charges after killing eight people in New York City in 2017. Photo: AFP / ST CHARLES COUNTY DEPARTMENT OF CORRECTIONS, USA
An Islamic extremist who killed eight people when he intentionally sped a truck down a New York City bike path in 2017 has been convicted of murder.
Sayfullo Saipov, 34, shouted "God is great" in Arabic as he emerged from the ute during the rampage in Manhattan.
The Uzbekistan native was shot by police, and asked to hang an Islamic State group flag at his hospital bed.
Saipov could now face the death penalty for what was the city's deadliest terrorist attack since 9/11.
The last time someone was executed in the state was 1963.
Six people died at the scene of Saipov's Halloween attack and two more in hospital. Twelve others were injured.
Five of those killed were from a group of nine Argentine friends visiting the city.
A 31-year-old woman from Belgium who was visiting the city also died.
Two Americans were killed: a 32-year-old financial worker and a 23-year-old software engineer.
"He turned a bike path into his battlefield," said prosecutor Jason Richman on Tuesday. "He was happy about the terrorist attack he unleashed."
In court, the jury heard how Saipov had spent a year planning the attack, and chose Halloween because more people were likely to be out.
His defence attorney said his client had expected to die and become a martyr.
Shortly after the attack, then-President Donald Trump called for Saipov's execution, and reinstated federal executions after a 17-year moratorium in 2020.
Under President Biden, federal executions were once again halted. But last autumn the justice department said it would seek the death penalty for Saipov.
- BBC
source: https://www.rnz.co.nz/news/world/483233/nyc-bike-path-killer-sayfullo-saipov-convicted-of-murder