Fatbergs lead to sewage overflow into wetland, beach in Tasman District
A raw sewage overflow in Stephens Bay was caused by the fat residue buildup in the wastewater network near Kaiteriteri.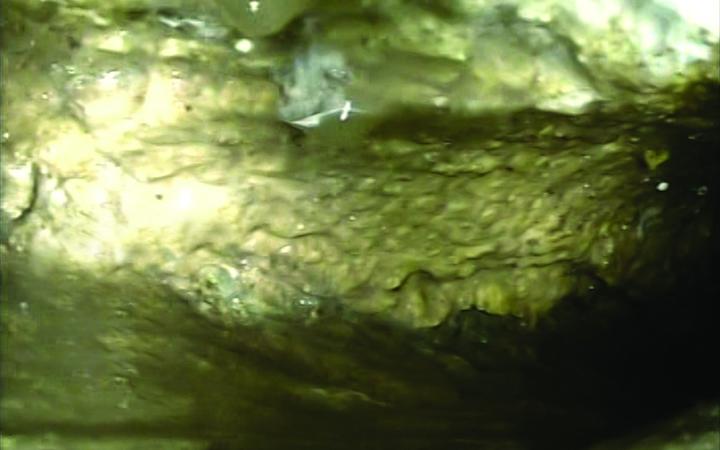 A fatberg blocking drains at Stephens Bay near Kaiteriteri. Photo: Tasman District Council / Facebook
Tasman District Council said fat blockages, also called fatbergs, were becoming common across the district.
The most recent blockage caused an overflow of raw sewage from a manhole into the Stephens Bay wetland which then flowed into Tasman Bay.
The wetland and beach were being monitored for bacterial contamination and the situation has since improved.
Contractors will use closed circuit TV cameras to inspect parts of the Stephens Bay wastewater pipeline to check if there is any other material that needs to be removed from the network to avoid any future sewage overflows.
The council said to prevent future blockages and overflows, residents should not put fats, cooking oils, sanitary products, condoms, wet wipes and clothing down their drains.
When cooking grease was poured down the drain, it cooled and congealed in the sewer pipes and blocked them.
Accumulations of fat and other products also blocked the pumps which had to be pulled apart regularly for cleaning.
Last September, Tasman District Council engineers said they were baffled that clothing and underwear were being flushed down toilets in Māpua.
Over a two-month period, eight pump blockages were caused by T-shirts, singlets and underpants.
It was a problem that had occurred several times in Māpua over the last few years.
The blockages took several hours to clear and were costly for ratepayers as the pumps must be craned out, pulled apart, cleared, reassembled and reinstalled.
source: https://www.rnz.co.nz/news/national/465726/fatbergs-lead-to-sewage-overflow-into-wetland-beach-in-tasman-district