Inflation is down. Here's what savers should do now.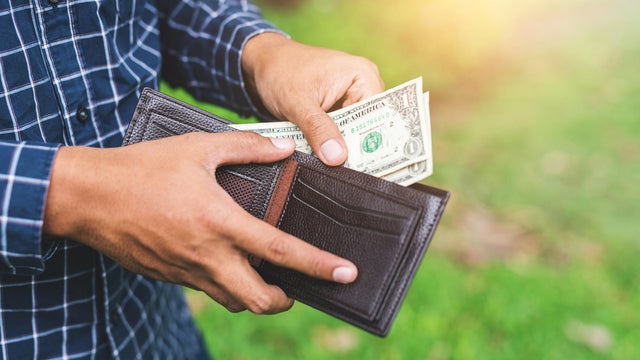 The most recent Consumer Price Index shows inflation is at 3%, growing at its slowest pace in over two years — a good sign that rate hikes from the Federal Reserve are working. 
While higher interest rates have made borrowing more costly, savers have benefited from rate hikes over the past several months. Today, they can earn upwards of 4% or even 5% on their savings balances in some cases. With inflation in check, the current environment could soon change — but there are still plenty of opportunities for savers. 
"Cooling inflation is great for savers as lower costs of goods and services mean more money to save!" says Cathy Curtis, CFP, founder of Curtis Financial Planning. "But, it is widely expected that the Fed will raise interest rates later in July at the next Fed meeting. The Fed's target inflation rate is 2%, and we are not there yet."
If you're focused on boosting your savings with high interest, you can set yourself up to benefit from today's high yields as long as possible by taking action now.
Start comparing the best savings rates you can qualify for today here.
As inflation cools, savers can make the most of high interest rates by taking these steps now:
If you're not already contributing to a high-yield savings account, it's a great tool to add to your financial plan today. You can maintain access to your money (like your emergency fund) while potentially adding hundreds to your balance in interest earnings.
"Previously, rates were languishing at around 0.5% but returns as high as 4% to 5% are now readily available," says Alison James, CFP, founder of WorthWise Financial Partners. "This has made it easier for savers to see their funds grow with little to no risk."
But today's high rates aren't the only reason to open a high-yield savings account now. High-yield accounts carry variable interest rates, which means they increase or decrease alongside federal interest rates. With inflation cooling, you'll maximize the great rates available now for as long as possible by starting as early as possible. 
"For savers, expect to continue to see interest rates of 4%-plus in high-yield savings accounts for a while longer, but with inflation cooling off, it's less likely that interest rates in savings accounts will get much higher than they are now," says Natalie Taylor, CFP, founder of Natalie Taylor Consulting Services.
Find out the best high-yield savings rates available now!
If you've been waiting to secure a great certificate of deposit (CD) rate, now could be the time.
CD rates are even higher than high-yield savings accounts today. Some short-term CDs earn as much as 5.30% APY, while you can lock in a longer-term CD earning as much as 4.5% APY.
If the Fed tapers off interest rate hikes, Taylor says, "This could mean that longer-term CD rates will start to adjust downward between now and the end of the year, so if a CD aligns with your risk tolerance and time horizon, locking in a rate sooner rather than later may benefit you."
Before you lock in a CD rate, make sure you choose a term that works with your savings goals. If you need to withdraw from the account early, you could risk an early withdrawal penalty worth up to a few months' interest. Plus, you'll be required to close the account altogether, losing out on potential interest you could have earned throughout the rest of the term.
See how much you can earn with a top CD rate today here.
The latest inflation report may be a good sign that higher prices are starting to come down — but inflation still has a ways to go before reaching the Fed's 2% target. For savers, that means there's still time to take advantage of high interest rates and begin maximizing their savings balances today. 
Opening a high-yield savings account for easily accessible cash and locking in a great CD rate for longer-term savings can both help you take advantage of rates today and keep earning as much as you can for as long as possible, even as the overall rate environment changes.
source: https://www.cbsnews.com/news/inflation-is-down-heres-what-savers-should-do-now/