House price decline continues, average value down 1.8% in three months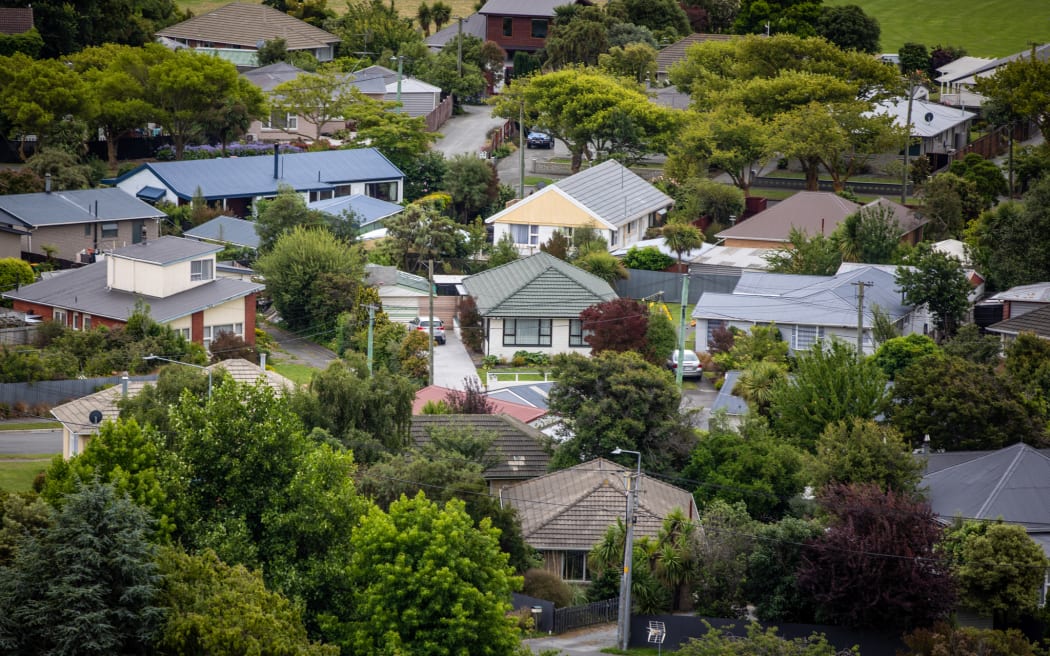 First-home buyers continuing to make up a larger share of the market overall, QV operations manager James Wilson says. Photo: RNZ / Nate McKinnon
House prices are still declining but the rate of the fall is softening, with the average home value 11.8 percent lower than a year ago.
The latest QV House Price Index showed the average home value fell 1.8 percent this quarter, a slower rate of decline than the 3.4 percent in May.
The average quarterly rate of home value decline slowed in all but two of the country's 16 largest urban areas, Hastings and Dunedin, while Rotorua, Queenstown and Invercargill recorded positive growth.
Values reduced at a faster than average rate in Auckland (-2.2 percent), Wellington (-2 percent), and Tauranga (-2.9 percent) - where the average home had dropped below $1 million.
QV operations manager James Wilson said parts of the country that had relatively low average home values were outperforming the more expensive areas, except in Queenstown.
"This is a result of who has been most active in the market, with first-home buyers continuing to make up a larger share of the market overall," he said.
"As a result, a higher proportion of lower priced properties are being represented in sales activity, while investors and 'movers' remain generally cautious."
However low sales volumes were causing "significant volatility" in key housing metrics, leading short-term spikes in monthly value changes around the country, he said.
"For example, in the recent numbers, Auckland's rate of softening increased from last month," Wilson said.
"This volatility is likely to continue for a while yet, with the rate of reduction continuing to leap and fall accordingly, but the stats do continue to suggest that value falls are generally flattening overall."
On investor activity, Wilson said he had been hearing reports from real estate agents and that a growing number of investors were beginning to re-enter certain locations that they viewed as offering good value for money, although he emphasised that this was not yet a widespread trend.
source: https://www.rnz.co.nz/news/business/493513/house-price-decline-continues-average-value-down-1-point-8-percent-in-three-months