8 of the highest-paying savings accounts on the market today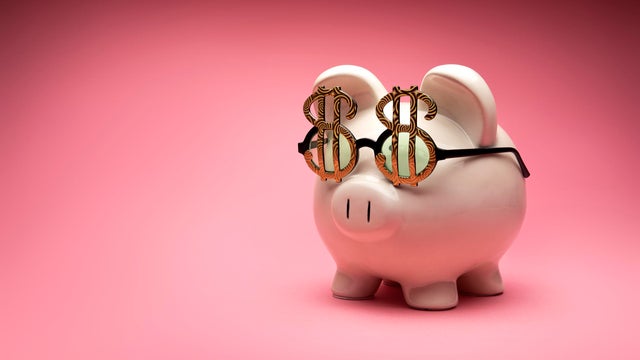 Everyone wants to save money for their future, whether it's for an emergency or another goal like buying a new car or paying for a vacation. One easy way to do this is by putting your money into a savings account that pays interest on your balance.
But there's a vast difference between how much you can earn with different accounts. Regular savings account rates can be paltry — think average APYs that often peak at around 0.5%. High-yield savings accounts, on the other hand, typically offer APYs 10 times higher (or more). By opening one of these accounts, you can maximize your earnings and grow your savings faster.
See today's savings rates here and find out how much you could be earning.
These savings accounts are among the highest-paying you can find today. All of them are protected by FDIC insurance up to $250,000 per account, per bank and charge no monthly fees.
The Popular Direct Savings account tops our list with a 5.05% APY. A $100 minimum deposit is required to open the account. However, you'll need to keep your account open for 180 or you may incur a $25 early account closing fee.
Popular Direct is the online division of Popular Bank.
Salem Five Direct's eOne Savings account has the next-best rate on the list at 5.01% APY. You must deposit at least $10 to open the account and can deposit a total of up to $1 million. (That said, FDIC insurance only protects up to $250,000 per account per bank, so if you have more than that, you're better off dividing it among different accounts).
Salem Five Direct is the online division of Salem Five Bank.
You may not have heard of Newtek Bank, but it's been around since 1963, and it's worth checking out. Its main focus is on business banking, but its Personal High-Yield Savings account offers 5.00% APY and has no minimum deposit requirements. 
CIT Bank's Platinum Savings account provides 4.95% for balances of $5,000, although you only need $100 to open the account. If you don't think you'll be able to meet the minimum balance requirement, you're better off considering CIT's Savings Connect account, which has an APY of 4.60% — the lowest on this list, but still competitive.
CIT Bank is a division of First-Citizens Bank and Trust.
The Bask Interest Savings Account has 4.85% APY, no minimum balance requirement and no monthly fees. If you like to have multiple savings accounts to keep track of different savings goals, Bask's Mileage Savings Account offers an account that's perfect for travelers. It earns 2.5 American Airlines Aadvantage points for every dollar you save annually.
Bask Bank is a division of Texas Capital Bank.
UFB Direct's Premier Savings account provides a 4.81% APY and has no minimum deposit requirements or maintenance fees. In addition, it comes with a free ATM card — the only account on this list that does. That makes this account a great choice for you if you value fast, convenient access to your funds.
UFB Direct is a division of Axos Bank.
Laurel Road's High Yield Savings Account offers 4.80% and has no minimum balance requirements.
Worth noting is that Laurel Road also offers a checking account with a unique perk. Its Lauren Road Loyalty Checking account pays you $20 each month for the first year your account is open if you make at least $2,500 in ACH deposits each statement period. After that, you'll receive $10 per month with qualifying deposits.
Laurel Road is a division of KeyBank N.A.
Last, but not least, on the list is Bread Savings, where you can earn 4.75% with a minimum opening deposit of $100. Bread Savings is part of Bread Financial and a division of Comenity Capital Bank.
Check out the most up-to-date savings account rates here.
The accounts listed above are currently some of the top earnings ones on the market today. However, rates are constantly changing, so while this list is a great place to get started, take the time to also conduct a little research on your own. You can get started here and start saving more money today.
source: https://www.cbsnews.com/news/highest-paying-savings-accounts-on-market-today/