NZ export prices hit as China, Europe economic growth slows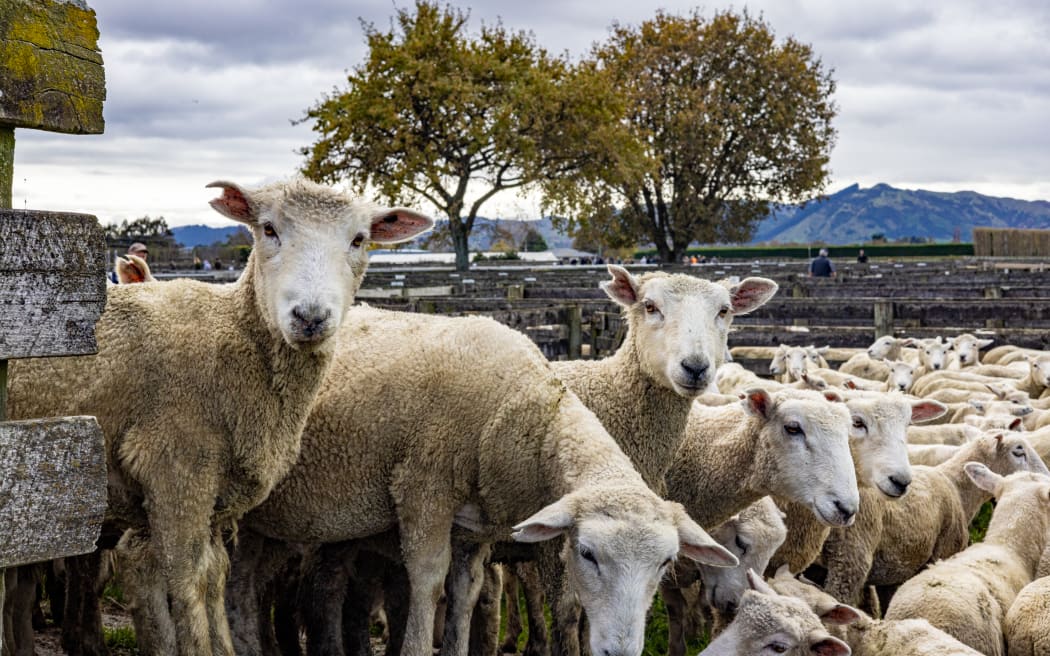 Lam prices fell more than 10 percent in June compared to the month before. Photo: Phil Smith
Prices for New Zealand's major commodity exports have been soft in recent months, notably for meat, dairy and logs.
ANZ Bank's latest commodity price index showed a 2.3 percent drop in June from the month before and a nearly 15 percent fall compared to a year ago.
Prices for most of New Zealand's commodity exports fell. The meat and fibre index dropped nearly 8 percent, with sharp falls in beef and lamb prices.
Lamb prices alone fell more than 10 percent as slowing economic activity in Europe and China started to impact buyer activity.
It followed this week's lacklustre global dairy auction where average prices had their biggest fall since early April.
ANZ agricultural economist Susan Kilsby said while New Zealand still exported commodities to other countries, the sheer size of the Chinese market meant any reduced demand had a noticeable effect.
"China only takes less than a third of our dairy products and we do sell a lot of dairy products to hundreds of other countries, but when you've got a big buyer like China, who's larger than probably about the next eight dairy countries put together in terms of imports, when it's a bit weaker, it is really noticeable.
"A lot of that has to do with the fact that demand from China is just a lot weaker than what we had hoped, and that's putting downward pressure on prices, because we do sell a lot into that market."
Kilsby expected prices to remain weak for the rest of the year, except for horticulture, which was facing other issues.
"The only sector where the pricing is holding at reasonable levels is really our horticulture sector, but that has been really hit with lots of smaller yields in terms of the quantity of apples and kiwifruit been harvested, so they've been impacted that way, rather than than by price."
Kilsby said log exports have also taken a hit, being worth 21 percent less than they were a year ago and the market was forecast to remain weak for the rest of the year.
source: https://www.rnz.co.nz/news/business/493337/nz-export-prices-hit-as-china-europe-economic-growth-slows