Maternal immunisation in NZ 'suboptimal and inequitable' - report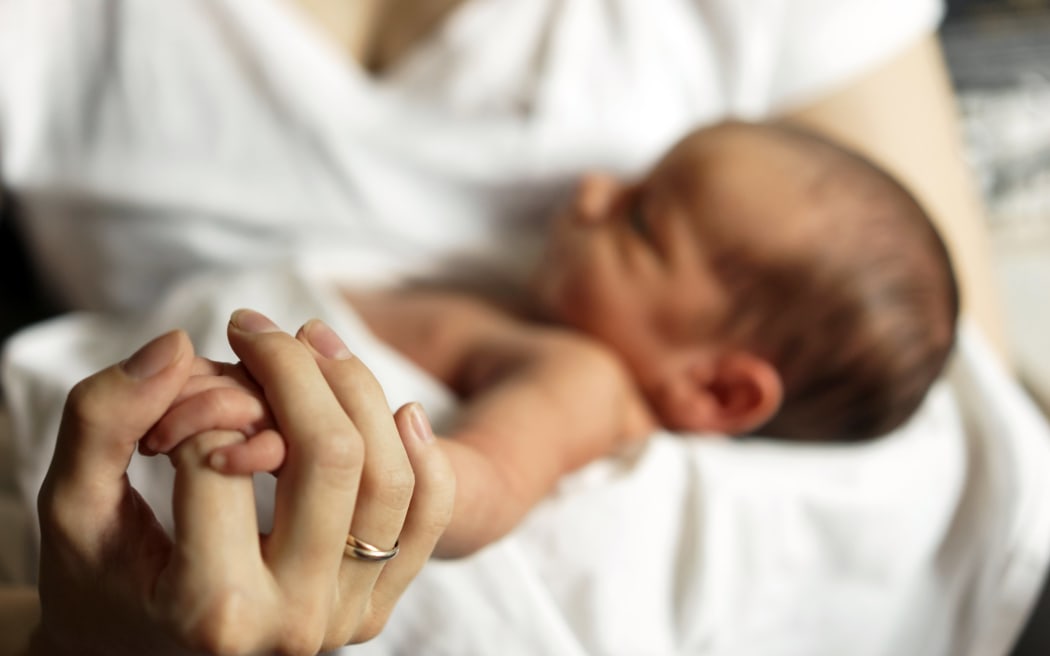 Maternal immunisation is critical to prevent hospitalisation or death during pregnancy and early infancy. Photo: 123RF
Experts say more maternal immunisation data is needed to ensure accurate reporting and to monitor coverage.
A new article published in the New Zealand Medical Journal examines vaccinations against whooping cough and influenza in pregnant people.
The study used different data sources including Te Whatu Ora to work out the discrepancies in maternal immunisation coverage.
The authors said maternal immunisation was critical to prevent hospitalisation and potential deaths during pregnancy and in early infancy.
"While maternal immunisation for both pertussis and influenza in Aotearoa New Zealand has increased since 2013, it remains suboptimal and inequitable, and obtaining accurate data on maternal immunisation is fraught with challenges."
That was due to the number of providers, funding arrangements and how they claim and record vaccinations, the authors said.
They found around 10 percent of immunisations weren't being recorded in the National Immunisation Register, leading to inaccuracies in reporting.
The findings show that since 2014, the number of maternal influenza immunisations identified by the National Immunisation Register data has grown from less than 55 percent of all immunisations to just over 90 percent.
"However, in 2021, almost 10 percent of maternal influenza immunisations were only identified by using the GP claims or pharmaceutical claims databases, with similar findings for maternal pertussis immunisations."
"While there is currently no gold standard, the improved capture of maternal immunisation data is needed to ensure accurate reporting and monitoring of immunisation coverage."
The Aotearoa Immunisation Register is replacing the existing register, which they said was an opportunity to improve consistency.
"Accurate maternal immunisation coverage data is important for public health action."
source: https://www.rnz.co.nz/news/national/493316/maternal-immunisation-in-nz-suboptimal-and-inequitable-report