'Not a deterrent': Two-year jail term for Vake manslaughter criticised
Friends of a rising MMA fighter and father killed in a one punch attack want much tougher minimum sentences, akin to ones New South Wales has.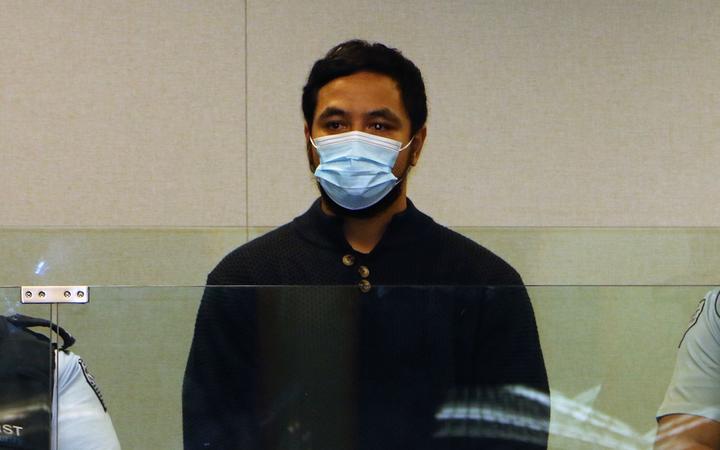 Daniel Havili during sentencing in the High Court at Auckland on 12 April 2022. Photo: RNZ / Jordan Bond
Today in the High Court at Auckland, Daniel Havili was sentenced to two years and nine months in prison for the manslaughter of Liufau Vake, a promising MMA fighter.
Havili punched Vake, who was known as Fau, in the side of the head in an unprovoked attack causing him to fall and hit his head on the asphalt. The fall caused a skull fracture and brain swelling, and Vake died nine days later in hospital.
Two years and nine months in prison for taking someone's life was not enough for Vake's friend and fellow MMA fighter Dan Hooker.
"It's heartbreaking. Two years [and nine months'] sentence for killing someone is not a deterrent whatsoever. There has to be some kind of change - I don't know anyone who can accept that," Hooker said outside court.
"It is despicable to claim a sentence two years and nine months for a man who violently took someone's life is sufficient. Particularly when the majority of these people only serve half their sentence before they are paroled," Hooker later said in a statement.
City Kickboxing owner and head coach Eugene Bareman said something needed to change.
"Sadly, this is not the first time the system has failed, our courts are littered with coward punch killers who receive pathetic sentences and get out of prison in less than two years. If that is not reason enough for change, what is?," Bareman said in a statement.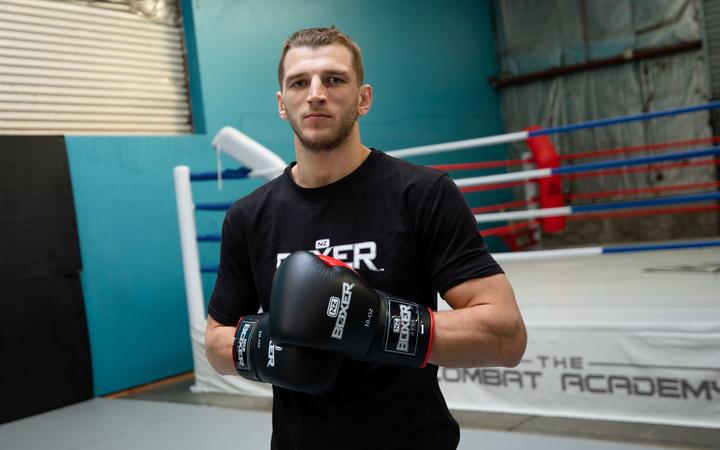 Dan Hooker at his Auckland gym. Photo: RNZ / Dan Cook
Justice Sally Fitzgerald found similar manslaughter cases had a 'starting point' of around five years in prison.
She applied discounts for Havili's guilty plea, his troubled childhood - which Justice Fitzgerald said had a causative link to his violence - as well as his remorse and rehabilitation efforts.
Those discounts brought the final jail sentence from five years to just under three.
Hooker said Australia dealt with the same issue of coward punches much more harshly.
"There's deterrence over there. There's an eight-year minimum for killing someone with a coward punch. That's an eight-year minimum. That's something [we're] calling for quite strongly, is to replicate what's been done in Australia," Hooker said.
In New South Wales eight years minimum in jail is imposed on anyone found guilty of fatally striking a person while under the influence of alcohol or drugs.
The first conviction under that law came in 2017 and the offender got 10 years in prison.
Vake is survived by his wife and four-year-old daughter.
His sister wrote a statement for the hearing, saying he was a devoted father, and they struggle to answer his daughter's questions about where her dad is.
"We are saddened and disappointed by the sentencing of convicted killer, Daniel Havili to just two years and since months for the death of our brother Fau Vake," the family said in a statement issued after the sentencing.
The statement said that it was clear the law was not able to deal with the case adequately.
The family statement said they looked forward to viewing the CCTV footage and finding out the legal history of the men involved once the legal case is over.
source: https://www.rnz.co.nz/news/national/465150/call-for-nz-to-follow-australia-s-lead-on-jail-terms-for-coward-punches