Princess Anne to visit New Zealand in February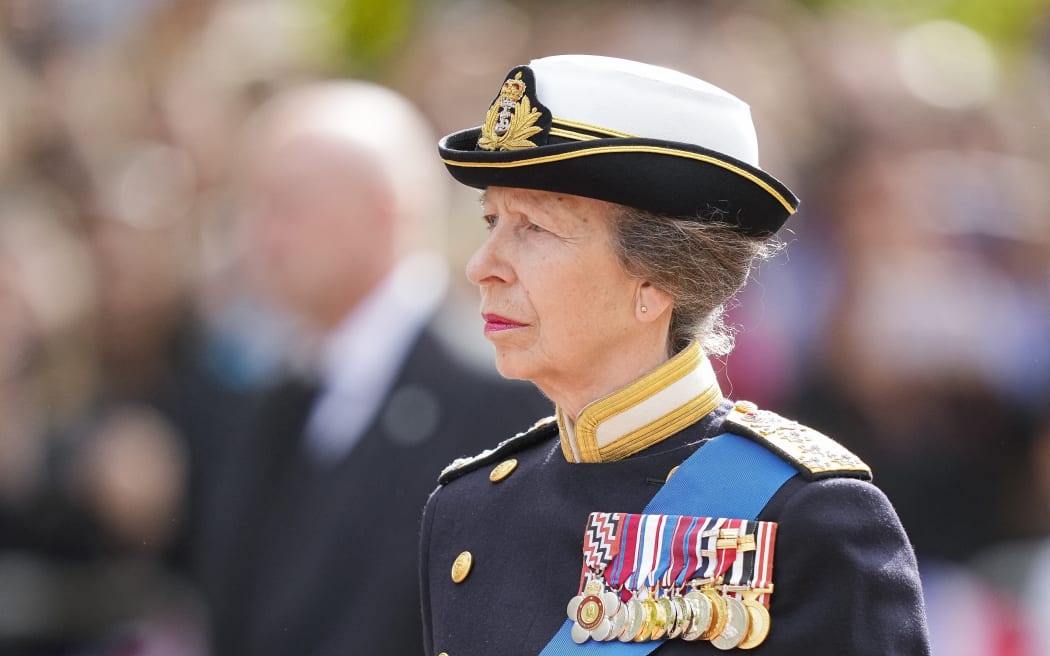 Princess Anne is travelling to Aotearoa at the request of the NZ Army's Royal New Zealand Corps of Signals. Photo: Martin Meissner / POOL / AFP
The Princess Royal, Princess Anne, will visit New Zealand later this month.
This will be the first visit to New Zealand since 2010 for Queen Elizabeth II's daughter.
It is also the first royal visit since the then-Prince of Wales and Duchess of Cornwall in 2019.
Princess Anne is Colonel in Chief of the Royal New Zealand Corps of Signals, and is travelling here to attend its 100th Anniversary celebrations at Linton Military Camp in Palmerston North.
She will also lay a wreath at Pukeahu National War Memorial in Wellington and rededicate the War Memorial at Cathedral Square in Christchurch.
Prime Minister Chris Hipkins welcomed the announcement.
"It's terrific that Her Royal Highness will be able to connect with past and present members of the Corps and acknowledge the importance of signallers within New Zealand Defence Force operations over the last 100 years.
"I look forward to welcoming Princess Anne back to Aotearoa."
She will be accompanied by her husband Vice Admiral Sir Tim Laurence.
source: https://www.rnz.co.nz/news/national/483511/princess-anne-to-visit-new-zealand-in-february