Alabama nursing student who disappeared after 911 call is found alive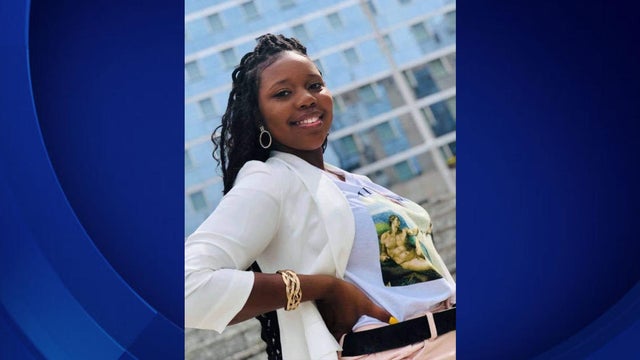 A 25-year-old nursing student who went missing on Thursday night after calling 911 to say she'd seen a male toddler in a diaper walking along the side of an Alabama highway has returned home, police said. 
Carlethia "Carlee" Nichole Russell came back home on Saturday night. Police received a call at around 10:45 p.m. notifying them of her return. Officers and medics responded and Russell was taken to a hospital for evaluation, Hoover Police Captain Keith Czeskleba said. They also spoke with Russell and got a statement.
"The details of that statement are a part of the ongoing investigation which is expected to continue over the next few days," Hoover Police Lt. Daniel Lowe said in a Sunday press release. "During the initial portion of the investigation detectives were able to retrace nearly all of Carlee's steps until the point she went missing and are confident that will continue to be the case."
Officials have not yet given any indication of where Russell was during the search, which began Thursday night. The nursing student was on her way home from work in Birmingham after having stopped to pick up food when she called 911 at about 9:30 p.m. She told the Hoover dispatchers that she'd stopped to check on a young child who she'd seen walking on the side of Interstate 459. After she hung up, Russell called a family member, police said. The family member "lost contact with" Russell during the call, "but the line remained open," Lowe said in a news conference Friday.
Responding officers found Russell's car, wig and cellphone abandoned at the scene, officials said. There were no signs of Russell or a child. Police said they had not received any calls regarding a missing child and Russell's 911 call remains the only timely report of a child on the interstate.
Officers analyzed Russell's phone during the missing person investigation. They also spoke with a witness who reported seeing a vehicle and a man standing outside Russell's car. Police obtained traffic camera footage, which is still being analyzed. 
Hoover is part of the Birmingham metropolitan area. Lowe said local police worked with state and federal agencies during the search. A large group of volunteers organized by Russell's parents also assisted in the search effort. 
Talitha Russell, Carlee's mother, told reporters that her daughter was on the phone with her sister-in-law at the time her voice dropped out.  
"She's known to be helpful and she has a big heart," Talitha Russell said about Carlee. "And she does know not to stop for anyone, even a child on the side of the road. But she did call 911. And I think she kind of let her guard down thinking they were so close. And when she got out of the car, she did tell my daughter-in-law, 'I can't just leave this little child on the side of the road.'"
Faris Tanyos and Camille C. Knox contributed to this report. 
Aliza Chasan is a digital producer at 60 Minutes and CBS News.
source: https://www.cbsnews.com/news/carlee-russell-found-after-missing-911-call-toddler-side-of-highway-hoover-alabama/