10 wounded in drive-by shooting in Lakeland, Florida, police say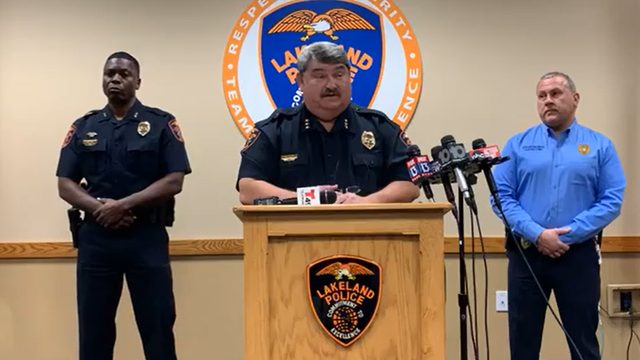 Lakeland, Fla. — Ten people were wounded during a drive-by shooting in a central Florida neighborhood, police said.
Lakeland Police Chief Sam Taylor said during a news conference that two of the victims were critically wounded Monday afternoon, while the wounds of the other eight victims weren't considered life-threatening. The victims were males between the ages of 20 and 35.
A manhunt for the shooters was continuing Tuesday.
CBS Orlando affiliate WKMG-TV reports that Taylor said a school bus had just dropped off children at the location of the shooting a minute before the shots rang out.  
A crowd of people was gathered along a residential street when a dark-blue sedan with tinted windows and a temporary tag rolled by, slowing but not stopping, police said. Four people fired shots from the sedan's four windows before the car sped away, Taylor said.
Officers were searching for the vehicle and the shooters Monday night, officials said.
Taylor said investigators believe the shooting was a targeted attack.
Police said marijuana was found at the scene of the shooting and investigators believe drug sales were taking place.
Taylor described the neighborhood as "challenged" and said the police had focused a lot of attention on the area in recent years.
Lakeland is located about 30 miles east of Tampa.
"This is something that doesn't happen in Lakeland," he remarked at the news conference. "I've been here 33 years and I can tell you I have never worked an event where this many people have been shot at one time. Ever," Taylor said.
"It actually saddens me to some extent that we consider ourselves to be a small town situated between Tampa and Orlando, and when stuff like this happens, it just kind of hits home with me a little bit that maybe we're not a small town anymore. It actually is pretty sad," he added.
source: https://www.cbsnews.com/news/mass-shooting-lakeland-florida-drive-by-school-bus-children-minutes-before/