Two weeks after Russia's mutiny, all eyes on Belarus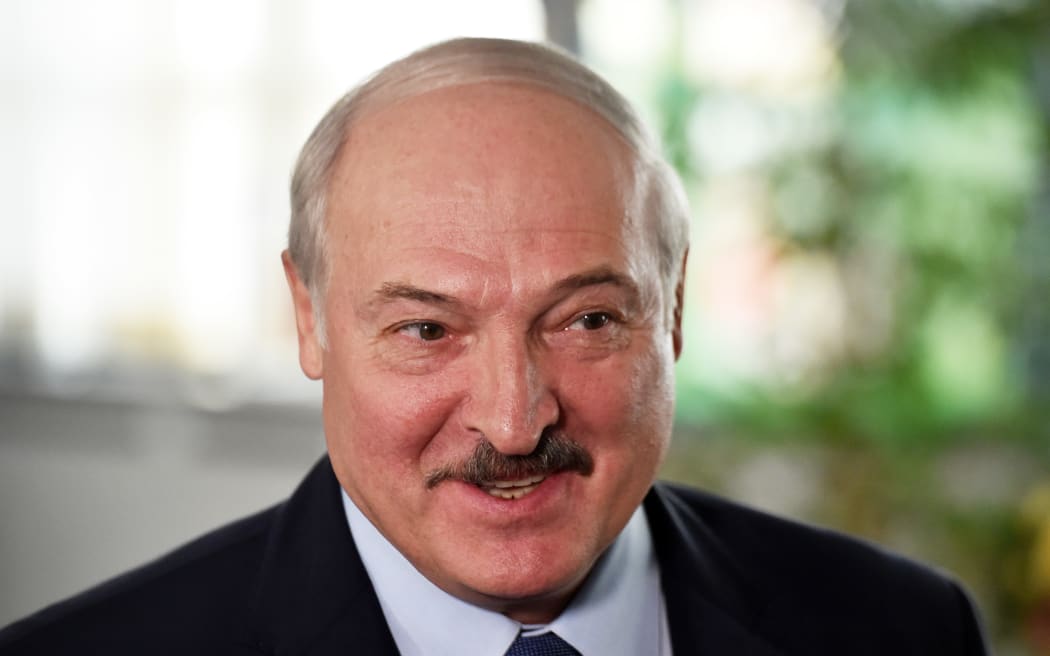 With the Wagner chief missing in action, Alexander Lukashenko's power and relationship with Vladimir Putin is being questioned. Photo: AFP
Alexander Lukashenko had been boasting about his role in negotiating the end of Yevgeny Prigozhin's challenge to the Kremlin and the Wagner chief's safe passage to Belarus.
He said it was a good deal for his country and his army could learn from the Russian mercenaries.
But nearly two weeks later, Prigozhin is missing and the Belarusian leader has told reporters that while the notoriously brutal warlord had been a free man, "what will happen later, I don't know".
With mystery surrounding Prigozhin's whereabouts, there is a risk that Lukashenko's role of peacemaker is unravelling and he will end up with Wagner fighters in his country but without his friend as their leader.
For the people of Belarus, their country is again being used by the Putin regime.
The country's exiled opposition leader and partisan movements say, ultimately, Wagner will introduce "a sinister new threat to Belarusian independence".
Some analysts also believe Wagner could even threaten Lukashenko himself because the man who has survived by maintaining absolute control has invited heavily armed guns for hire into his house.
Aliaksandr Azarau, leader of Belarusian partisans group Bypol, told the ABC he did not believe Lukashenko's characterisation of the original deal to end the mutiny.
"I believe that Lukashenko did not invite Prigozhin to Minsk himself, and this was [Russian President Vladimir] Putin's order," he said.
Lukashenko allowed the Russian military onto Belarusian territory and watched as Putin launched a war from his country.
Now we know Lukashenko is storing Russian nuclear weapons and has opened the door for Wagner fighters to live among the Belarusian people.
Exiled opposition leader Sviatlana Tsikhanouskaya said in a tweet: "Belarusians deserve freedom, not to be pawns in games of power between tyrants."
Bypol is a group of former members of Belarusian security services and former police officers who have carried out acts of sabotage inside the country as part of a fight for independence.
They work as a resistance group; Lukashenko calls them terrorists.
Last year, they took responsibility for a series of attacks on the Belarusian railway that disrupted Russia's supply lines.
On the day of Prigozhin's mutiny, both Bypol and fellow resistance group Cyber Partisans were closely watching the situation.
Bypol is always monitoring the limited amount of information coming out of Belarus and working to verify it.
There are circulating reports and rumours that Belarus is building several camps to house Wagner fighters, but at this stage it is unclear if any have actually crossed the border.
"We know for sure that near Osipovichi one camp for Wagnerites is being built for several thousand people," Azarau said.
Agreeing to house Wagner fighters in his country might win Lukashenko favour with Putin, but it only really works for the Belarusian president if he can maintain control.
"The Belarusian military units will be in great tension and they will be tasked with holding back this mass of mercenaries," Azarau said.
"And, of course, this will be a problem for the Belarusian population, since Wagner's mercenaries are former criminals whom Prigozhin recruited from prison.
"Their behaviour will be unpredictable on the territory of Belarus, including relations with ordinary Belarusians and with the Belarusian military personnel with whom they will serve together."
Valery Kavaleuski, the foreign affairs representative for Belarus's exiled alternative government, known as the transitional cabinet, said it was unlikely Lukashenko forced Prigozhin back to Russia.
"I find it difficult to imagine that he would hand over Prigozhin. But at the same time, Lukashenko was openly speaking about threats or risks to his life. So, he was sort of speculating about this openly," he told the ABC.
Kavaleuski said he was alarmed to hear Lukashenko repeat his offer to host Wagner mercenaries in Belarus, even without their leader.
"Let's imagine that a bunch of people, well trained, ruthless and with a lot of weapons, end up on the foreign territory and they start behaving the way they like to behave.
"They're unruly, they are formidable, and nobody wants to challenge them. They can do anything they want. And what would be the law to regulate their behaviour?"
Lukashenko has even said he would like Wagner fighters to train his soldiers.
Kavaleuski said that would make Belarus a "hotbed of trouble" that Lukashenko can't control.
"This is serious. [They're a] foreign mercenary group that has been recognised as a criminal organisation that has been implicated in numerous war crimes not only in Ukraine, but across the world.
"So these are very dangerous people who are coming to stay on our territory.
"They will never pledge any allegiance, any loyalty to Lukashenko."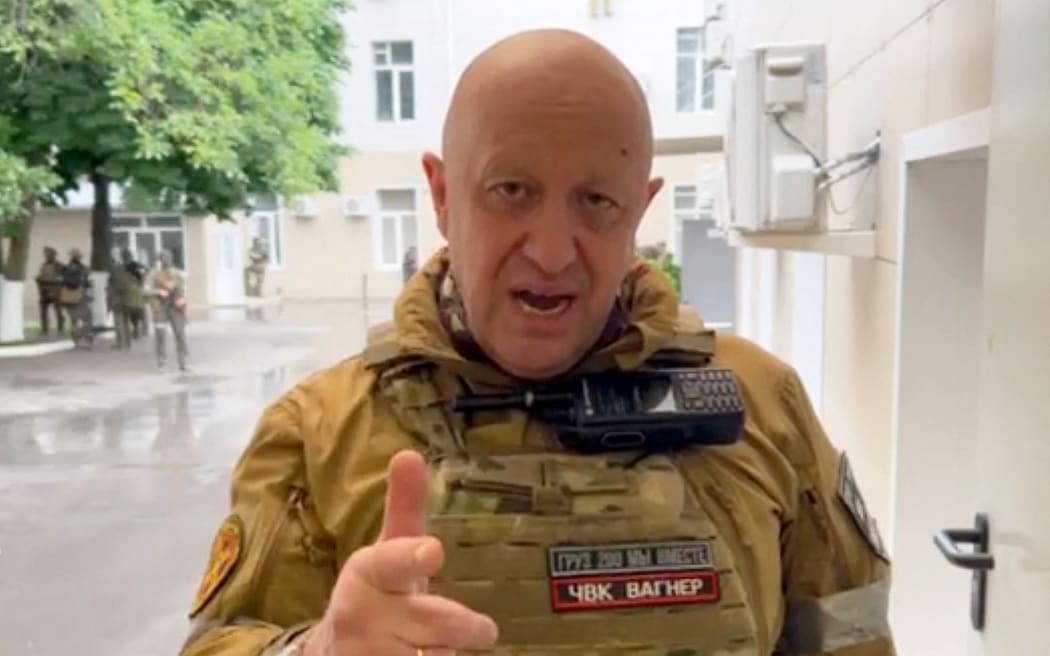 Wagner leader Yevgeny Prigozhin's location is unknown. Photo: HANDOUT / AFP
Victoria Leukavets, a Belarus expert and research fellow at the Stockholm Centre for Eastern European Studies, said she believed the friendship between Prigozhin and Lukashenko went back far enough and was strong enough for the president's authority to be respected, as long as the Wagner leader was actually around.
"We know about the long friendship between Lukashenko and Prigozhin; reportedly for about 20 years, they have known each other," she said.
"I don't think that Prigozhin would be interested in any way to go against Lukashenko now.
"I would say that maybe the presence of Wagner can potentially pose some risks for Lukashenko, especially if Putin decides to get rid of Prigozhin at some point and change him with a more loyal candidate."
She says it will be important to keep an eye on how Wagner's relocation progresses, but also on its purpose inside Belarus.
"What are they there for? If it's just a training exercise, that's one story. But if Lukashenko follows the recommendations of the minister of defence to create a [Wagner] unit in the Belarusian army … that's a different level," she said.
And she noted Wagner's presence in Belarus made it "more difficult for Belarusian democratic forces to try to influence the change on the ground".
Lukashenko rules by force, with any emerging leader or strong opposition figure threatened, jailed or disappeared.
Like Putin, he has created a network of people who depend on him for wealth and access and who in turn uphold his position.
Prigozhin is an old friend, but Lukashenko has not allowed private military companies (PMC) to exist in Belarus as they do in Russia.
It's believed one PMC is in operation but is much smaller than Russian examples, so Wagner would create a new dynamic.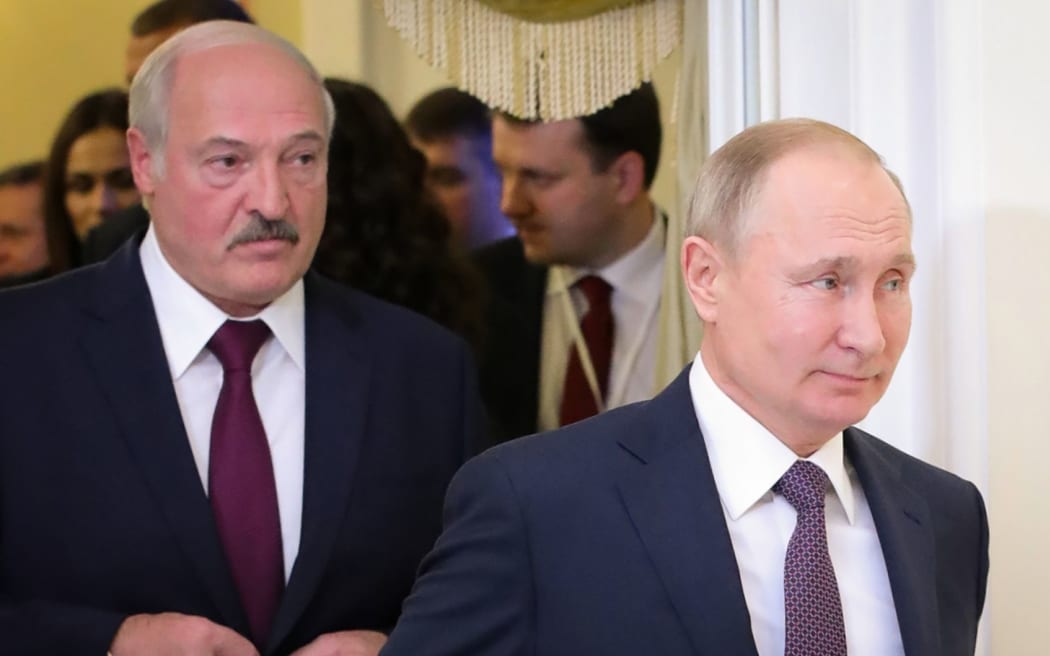 Both Lukashenko and Putin have assembled an elite inner circle around them. Photo: AFP
"It is not beneficial for him to have Prigozhin in Belarus, and even more so a military man who has military power and who can repeat the campaign against Moscow, only against Minsk this time," Azarau said.
The mutiny has also sent a signal to the resistance movement working to free Belarus from Lukashenko and Putin's grip.
The Cyber Partisans group, which aims to attack the computer systems of both regimes, said the uprising was a chance to test their own preparedness.
"We were getting ready for this Black Swan type of event where we have this window of opportunity," Cyber Partisans spokeswoman Yuliana Shemetovets said.
"You can see how easily the Wagner group were just marching towards Moscow. No-one showed any resistance."
The hacktivist group saw this as a dress rehearsal for the potential downfall of Putin's regime.
"We were mostly focusing on setting up everything, to be ready. And we saw some of the holes that we still need to work on," Shemetovets said.
Kavaleuski also believes some of Lukashenko's recent decisions may cost him the support of Belarus' elite.
"Belarus has become this sort of wasteland for the worst [things] Russia can offer: the Russian military, nuclear weapons, mercenaries who have been implicated in the war crimes."
He said this was not the sort of trajectory that even the most loyal people surrounding Lukashenko would imagine for Belarus.
"He used to be sort of a master survivor in many crises and he has this reputation … that he would weather any storm," Kavaleuski said.
"But now, you cannot hide this any longer, that he is becoming increasingly a puppet of the Kremlin."
Even though Prigozhin's men appear to lack a purpose, their presence in Belarus still puts Ukraine under threat, Kavaleuski said.
"There could be an invasion in the western part of Belarus into Ukraine to cut out any western supplies. But also NATO countries Latvia, Lithuania and Poland, they could be targeted by such provocations."
Ukraine says it has bolstered its defences near the Belarusian border in case Wagner fighters rejoin the war and attack from the north.
Leukavets believes Lukashenko will likely try to delay this scenario as long as he can.
Members of the Wagner group in Rostov-on-Don, Russia. Photo: ROMAN ROMOKHOV / AFP
She says it also presents an opportunity for Lukashenko to use his negotiator status as leverage - either with Putin or the West.
If he remains loyal, it's unclear if or how Putin may repay his friend, perhaps through preferential loans or cheap oil and gas, "but Lukashenko will definitely demand something sooner or later".
"[However], he is known for changing his position. He might try to re-engage with the West, to give them some information."
Belarus' transitional cabinet wants the international community to get tough on Lukashenko's regime and will raise the issue on the sidelines of the upcoming NATO summit.
"What does NATO want to do in such a situation?" Kavaleuski said.
"Are they willing to wait and see and watch what's happening there? Or are they actually willing to take stronger steps?
"A Belarus that is controlled fully by Russia is a bad story for the entire Europe."
- ABC
source: https://www.rnz.co.nz/news/world/493411/belarus-has-become-a-pawn-in-vladimir-putin-s-survival-so-what-does-this-mean-for-alexander-lukashenko