Anger grows over Greymouth toxic dump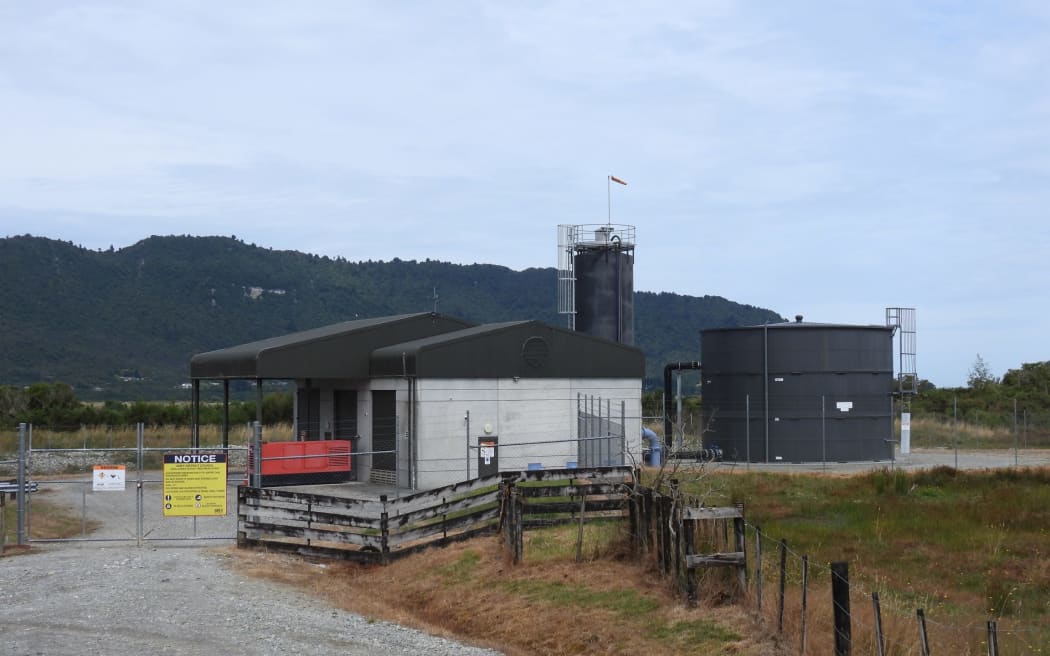 The Grey District Council Coal Creek water plant, looking west towards Greymouth. Photo: LDR / Brendon McMahon
Greymouth's Mayor Tania Gibson says the thought of toxic waste being dumped just above the town's drinking water source "keeps me awake at night".
An angry Gibson said today council was yet to have a clear assurance, which it felt it needed given the public interest.
"We want answers," she said.
The Grey District Council was not considered an affected party by the West Coast Regional Council when it processed Taylorville Resource Park's original application.

And when the company sought a variation last year in order to store toxic liquid within a cell already consented to take asbestos contaminated material, the district council was again not deemed to be a potential affected party by the regional council.
The site is on a terrace above the Greymouth town water supply at Coal Creek.
It adjoins a farm owned by a consortium including former West Coast Regional council chairman Andrew Robb.
Today, Taylorville Resource Park manager Ray Singer declined to make any comment while expressing his unhappiness at what was apparently being said.
How the situation had developed was worrying, Gibson said, particularly when in her council's view, the formal resource consent process should have flagged the district council as an affected party.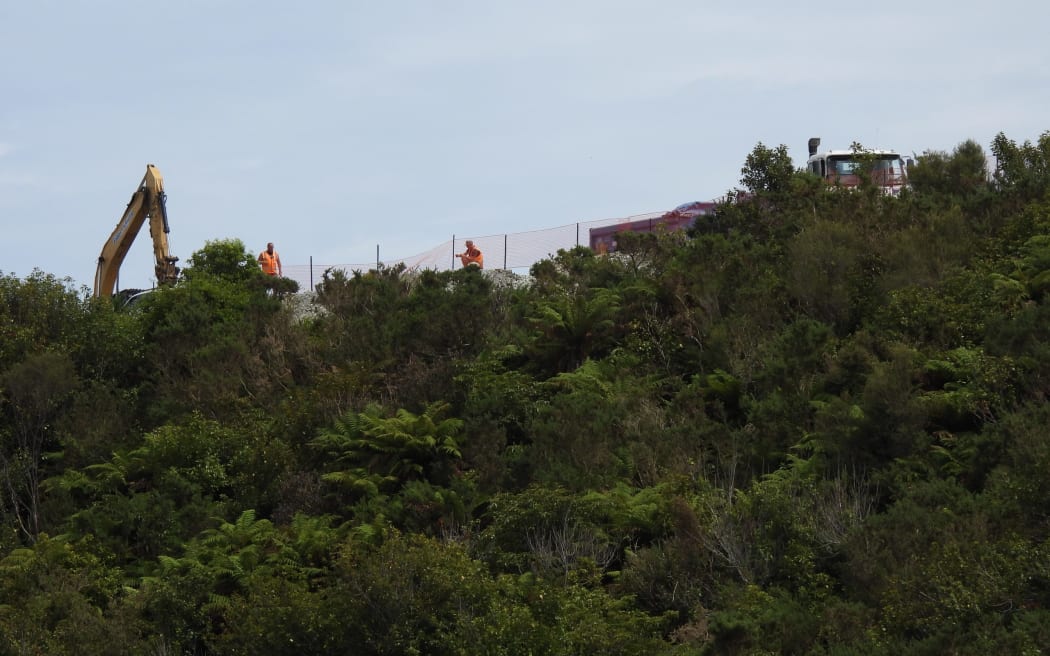 A close up of work underway at the Taylorville Resource Park which can be viewed from the public road below. The company website under a banner 'For a Cleaner Tomorrow' states it is a recently established demolition waste disposal facility servicing Greymouth, the West Coast and South Island construction and demolition companies. Photo: LDR / Brendon McMahon
The safety of the public water supply - and the perception of safety - should have been a paramount consideration.
"I'm not happy at all that it could threaten our water supply, and we weren't deemed an affected party - and it's incurring costs on ratepayers from our end.
"How can this decision be made? It's not really in the interests of public health and wellbeing - it's just not on."
Gibson and acting West Coast Regional Council chairman Peter Haddock had been liaising over the issue.
The council had "significantly invested" in a new supply and treatment processes, but to have it potentially compromised was "unfair".
"It's not of our doing when we've tried to do the best that we can.
"It keeps me awake at night ... it's a worry."
Gibson said she wanted to assure the public water supply "is fine". But at the same time "we will do our best to come to a solution".
She had been getting calls from residents worried at refuse being imported for disposal at the site: "we don't want other districts' rubbish coming in either".
This morning, Haddock said he had been fielding similar concerns.
At the same time he declared a personal interest because he was an adjoining landowner to Taylorville Resource Park, on the western boundary of the site.
"I sort of became aware of it when they started excavating ... I wasn't particularly happy at all with the location," Haddock said.
He had not been considered to be affected by the regional council, which was prior to his election.
"I'm an adjacent landowner and basically it's bordering my boundary and I wasn't approached either for affected party approval, which I find a wee bit unusual," he said.
"I never had the opportunity to object to it because I never got notified."
Looking west along Taylorville Road, the Greymouth water source and treatment station can be seen at left, middle distance, while the refuse facility with heavy machinery can be seen on the ridge line, right. Photo: LDR / Brendon McMahon
Council's compliance team had now assured him everything was okay, he said.
"But community concern I'm hearing from ratepayers is the huge amount of waste being transferred over the hill [from Canterbury]. I don't think that was the indication in the original application."
Haddock noted the controversy around a private dump at Reefton saw it closed .
"I know that people have been ringing me; as part of that I established that it is compliant".
He understood there had been a need to develop capacity locally to take demolition material from the old Grey Base Hospital but not to the extent people were anecdotally reporting.
Local Democracy Reporting is Public Interest Journalism funded through NZ On Air
source: https://www.rnz.co.nz/news/national/483452/anger-grows-over-toxic-dump-potential-threat-to-greymouth-water-keeps-me-awake-mayor