A winter dip: Swimmers prepare to plunge into freezing Otago lake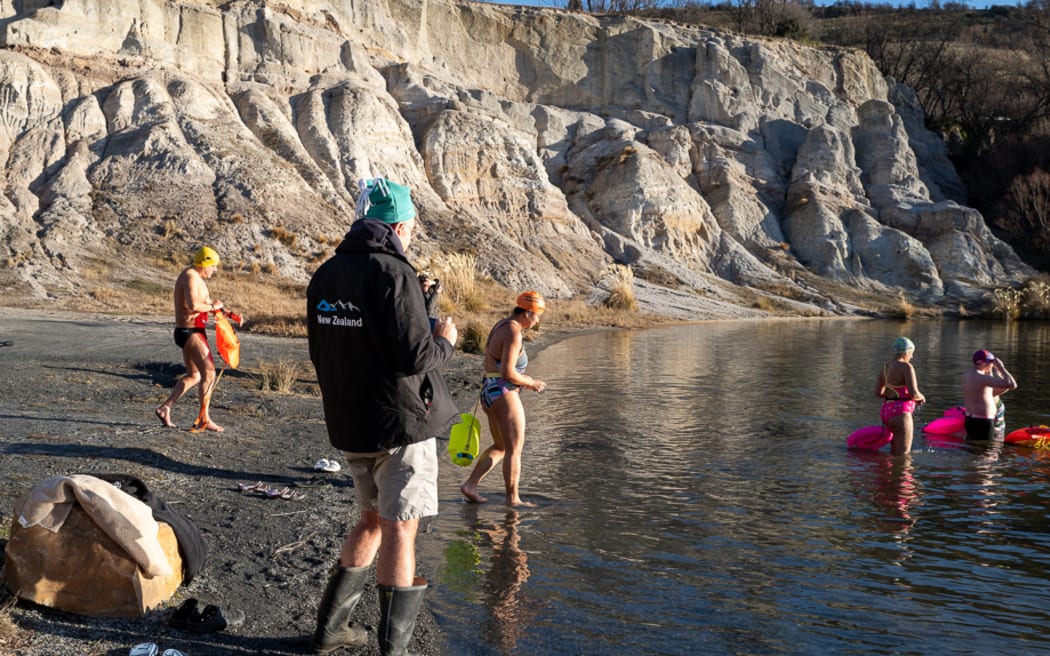 Athletes take the plunge into the freezing Blue Lake near St Bathans, Otago. Photo: Supplied / Birgit Krippner
Swimming in icy water gives you the shivers but also a buzz, says an enthusiast preparing to spend the weekend at a very cold Otago lake.
The New Zealand ice swimming championships start today, meaning athletes will plunge into Otago's freezing Blue Lake near St Bathans for some laps.
The rules insist the water temperature has to be 4.9C or lower, and swimmers can only wear a cap, a pair of goggles and a standard swimming costume.
Organiser Sue Sherwen told Morning Report it was about -2C on land just before 7am today. The water temperature at the Blue Lake on Thursday was about 4.5C and with -2C expected in the region overnight "it should be perfect" for holding the event.
She was the only person attempting an extreme ice mile (2km) while other swimmers would cover distances from 250 metres to about 1500 metres.
Ice swimming has increased in popularity since the Covid-19 pandemic when people started taking ocean dips during winter as an accessible form of exercise while swimming pools were shut.
"We decided, well it's not as bad as we thought it was, so decided to just keep going."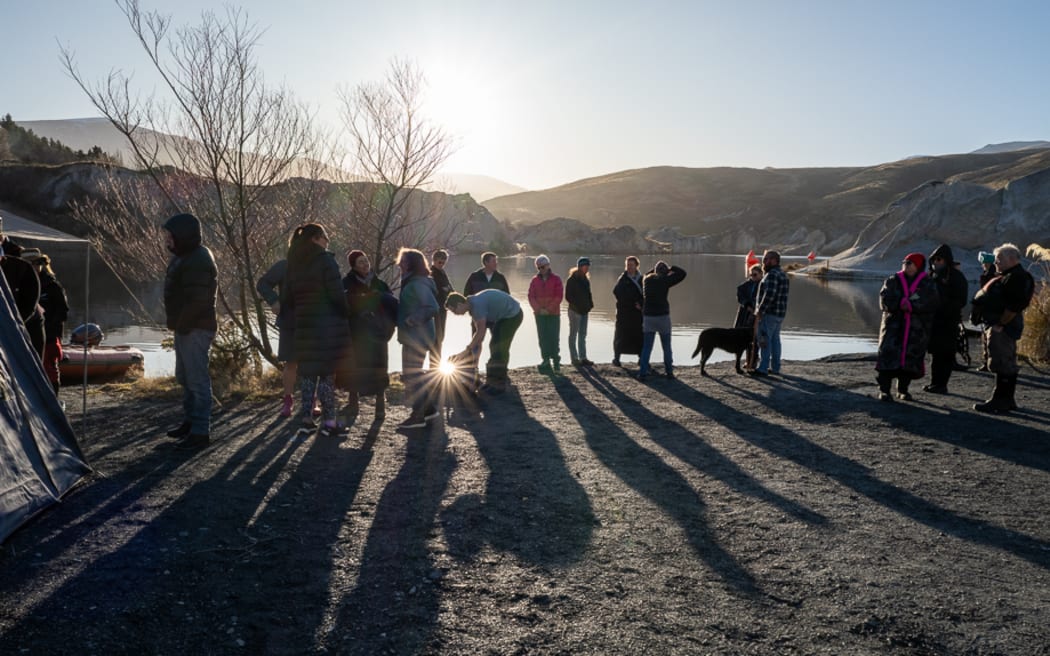 Swimmers and spectators at Otago's freezing Blue Lake near St Bathans. Photo: Supplied / Birgit Krippner
Asked about the benefits of swimming in the icy water Sherwen was enthusiastic, saying it gave her a buzz.
"Being out in the open, being with like-minded people that are challenging themselves, challenging yourself, setting yourself goals and then getting in and doing it - that's all part of the package that is awesome for your mental health."
She trains in a pool up to five times a week and then swims in the ocean twice a week, however, as an Aucklander she said it was difficult to find water that was cold enough to match the icy Blue Lake temperatures.
She has prepared herself for this weekend with trips to swim in the sea in Christchurch and has also found a chilly stream in Taupō.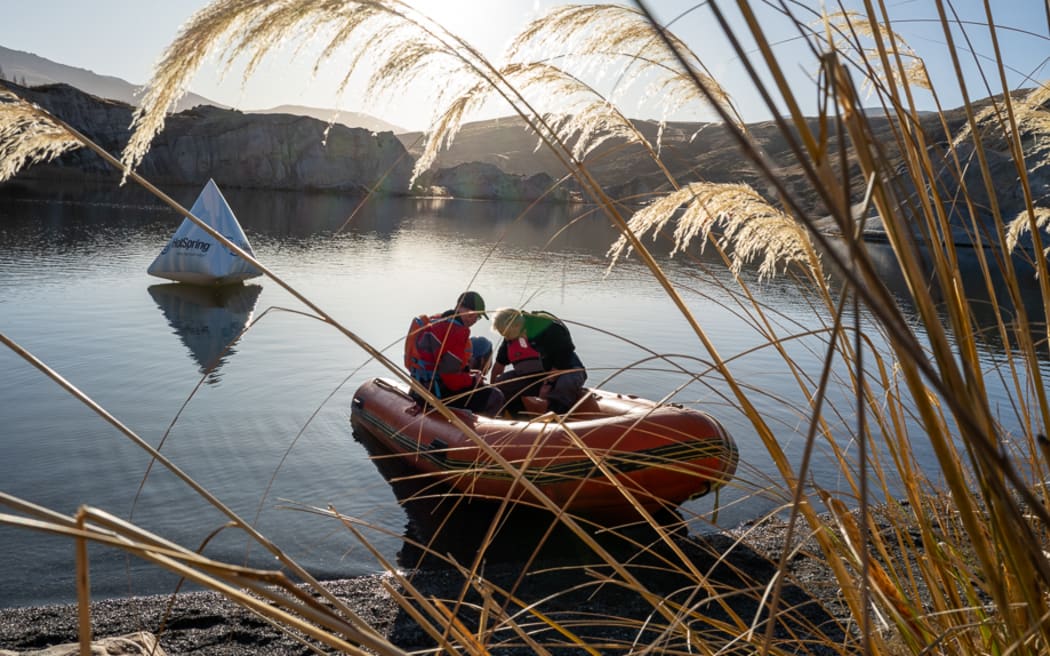 Ice swimming championship rules insist the water temperature has to be 4.9C or lower. Photo: Supplied / Birgit Krippner
Once the lake swims were over, those taking part would dress warmly, use some heat packs around their neck, groin or armpits and have warm (not hot) drinks.
"You sit around and you shiver for some time and then eventually you come right again."
The International Ice Swimming Association which started in South Africa several years ago has stringent rules on safety, Sherwen said.
New Zealand has a branch also and is part of a push to have the sport included in the Winter Olympics.
"We are trying very very hard to meet all the criteria for the Olympics."
source: https://www.rnz.co.nz/news/national/493328/a-winter-dip-swimmers-prepare-to-plunge-into-freezing-otago-lake